I feel like Huggy Bear...

Anyway, I have a really good friend
peppervl who is writing, well actually, re-writing the most amazing V/O story, "Affirmation". You might remember it--Orlando goes off to shoot a film and is taken hostage by terrorists. Lots of angst and h/c. It had been a long-time favorite of mine and finding out she was re-working it to add additional stuf--well, I was a very happy camper, though I've told her I love it in the original version too.

Here's the graphic I made her: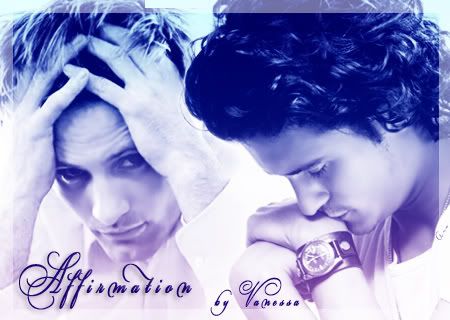 Here's the link to Affirmation. There are five chapters so far and she's working consistently to post more. And she also has posted her stories at Mirrormere and you can find the rest of her fics HERE.

Go take a read and be sure to leave her feedback. She'd love hearing from you!