Call me NOT shocked...


VIGGORLI it is!! You know them and like both the things they share as much as the things they don't agree in. This pairing has the advantage of having a healthy balance between personalities (with the occasional, necessary imbalance). What you add to it will be very much appreciated. And when it comes to sex... well, you know you'll have a very inventive, hot, and sweet life! Start by quiting your job honey.

Take this quiz now - it's easy!





Definitely insanely happy to see him relaxed and happy. :)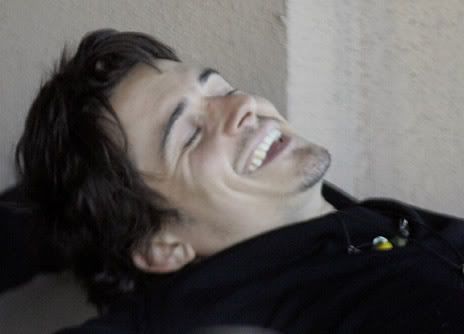 And thanks to sissy for all the goodies for my birthday--I got Pirates swag and books! And thanks to roommie too! She won me an autographed poster of "Elizabethtown"!!!