Aeryn is now up for pet idol like Brady was last week and we could surely use the votes. Currently, she's getting beat by some sort of alien posing as a dog. We're currently losing by 7% of the vote,and we can DO this!!! So please, please, please, go vote for my cuteie if you haven't already. The vote box is beneath her picture

http://www.louieonline.com/pages/idolvote.html
(Name posted: Melanie Austin Aeryn)

And just to show you how cute she is: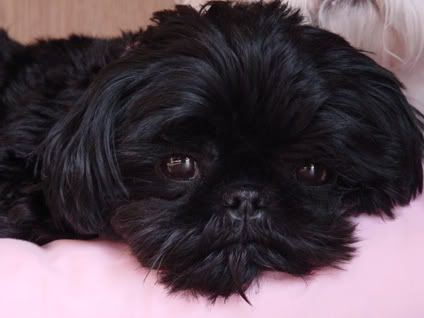 Please help me get her the votes. Roommie and I would be so grateful!! The voting ends Saturday night (EST).

Apologies if you happen to see this more than once.