I know none of you really care, but I can't help it! This is AMAZING news! For too long, the University of Kentucky football team has been the laughing stock of the SEC and our favorite saying here was "just wait until basketball season". So this is nothing short of SHOCKING!!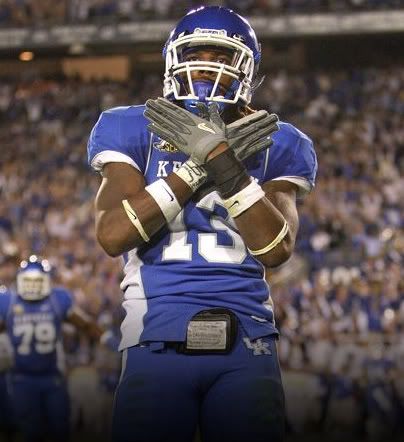 Andre' Woodson's seven-yard touchdown pass to Steve Johnson in the third overtime and a defensive stop by the Wildcats led 17th-ranked Kentucky to a 43-37 victory over No. 1 LSU.

The victory was Kentucky's first over the nation's top-ranked team since 1964 when they defeated Mississippi.
(
Collapse
)